The process for creating best-in-class clothing photography involves years of experience across all apparel verticals, and in-depth product photography knowledge exclusively focused on clothing materials and accessories.
For over 15 years at clothingphotography.com, we've provided product photography for major brands and labels in Los Angeles, with a vision and purpose to help businesses and brands excel in the apparel industry.
Clothing photography is different from every other type of product photography. It requires expertise in all fabrics, clothing accessories, styling, lighting, color accuracy, and photo editing.
In this guide, you will learn what clothing photography is, the different types of apparel photography, the pros and cons of going with a studio versus DIY, and more!
What is Clothing Photography?
Clothing photography is the process of taking professional images of different types of clothes, swimwear, and shoes for branding, eCommerce, or other platforms.
The clothing photography process takes place in professional photo studios and includes steaming, prepping, styling, lighting, and post-production.
Every stage of the photography process is critical from beginning to end. Each item has to be prepared for the photoshoot, while the photographer has to adjust the space and lights according to the customer's guidelines.
Last but not least, each clothing item has to be edited with professional photo editing software. Professional editors will edit the images, remove the background and other undesirable elements to finalize the process.
What are the Types of Clothing Photography?
There are many ways to take photos of clothes. The most popular clothing product photography is:
Flat lay clothing photography

Ghost Mannequin Photography

Swimwear Photography

Shoe Photography

Clothing Accessory Photography
At clothingphotography.com we take four types of images:
Primary Photos – Includes a single shot captured from directly above.
Alternate Angle – Photos from different angles including the back or the side.
Detailed Shots – Close-up photos showing details such as buttons, fabric design, or the sewing method.
Group Shots – Photos of the same clothes grouped in one image.
1. Flat Lay Clothing Photography
Flat lay clothing photography is when clothing is photographed from above and is styled flat or folded on a flat surface (usually a table or on the floor). It seems to be the easiest way to photograph apparel, although it requires a lot of styling experience.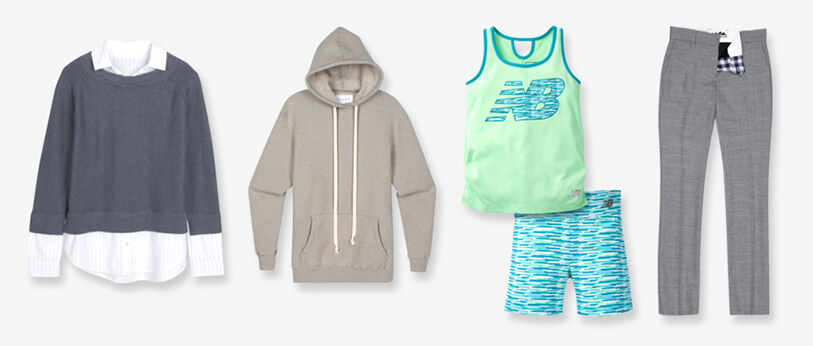 Clothing photographers use different techniques and can spend hours adjusting an item. They are going through the tiniest details to give it a more flattering look.
This styling method works well for shirts, pants, hoodies, shorts, pajamas, and other material that is easy to lay on a flat surface.
2. Ghost Mannequin Photography
Another professional and efficient way to photograph clothes is ghost mannequin photography. The secret to perfecting this method is to style, shape, and create depth in a way the item looks perfectly natural in the final image as if a real person is wearing the clothes themselves.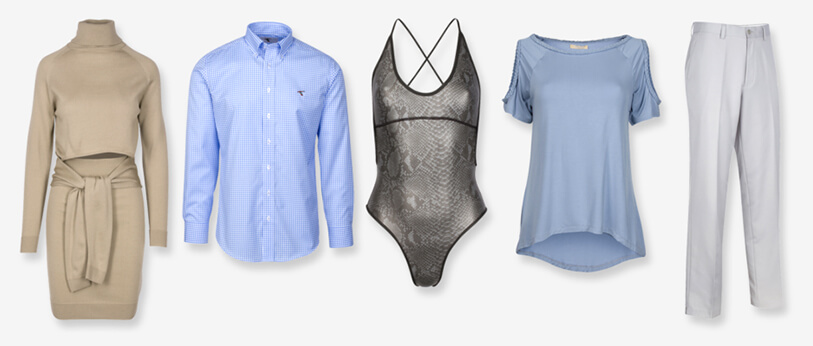 Product photography studios are equipped with realistic lifelike and static mannequins in different sizes. Ghost mannequin images are produced with high-end cameras, professional lighting, and photo editing software you can find only in a photo studio.
The process includes preparation and styling on the mannequin, lighting, photographing the apparel, and removing all the traces of the mannequin in post process. The final result looks very professional!
3. Swimwear Photography
The challenge of taking photos of bikinis and other swimwear is how to position all parts together, using either the flat lay or the ghost mannequin styling method. Also, the straps and other elastic parts of a swimsuit are the most difficult to photograph.

Clothing photographers use different techniques and materials to perfectly style swimwear and create good-looking images. These techniques include positioning the straps meticulously to give them different shapes and hoops.
4. Shoe Photography
The show industry has increased dramatically in the last decade. Since 2010 footwear products have been increased by 22%. New technologies have introduced new designs and improved the comfort of every shoe we wear today.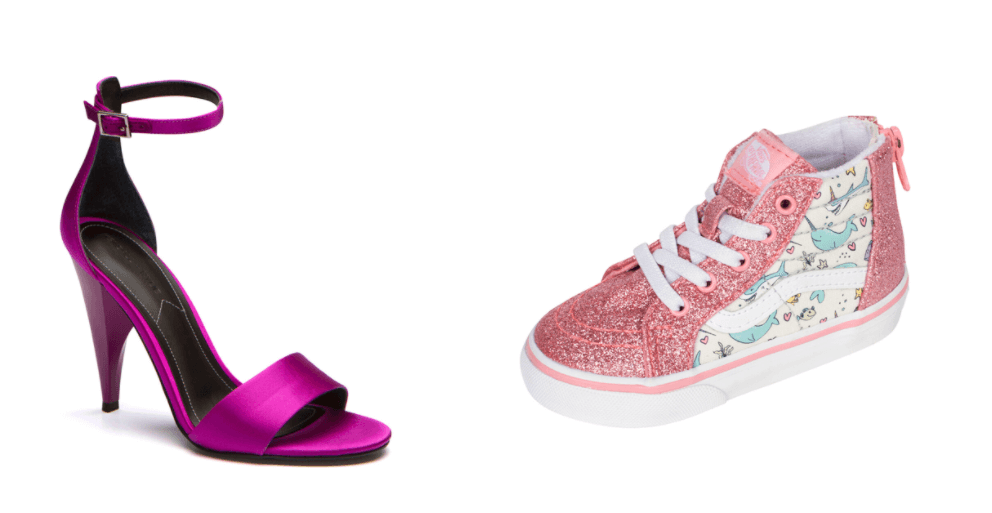 Shoe photography plays an important role in branding. The best image displayed on Social Media wins. What's more, it is not just about the quality that makes a shoe photo look great, but the creativity and the way you present it.
5. Clothing Accessory Photography
Commercial product photography is another huge industry. There are thousands of brands that sell fashion accessories online or in stores. Clothing accessory photography is mandatory for eCommerce, especially in 2021 when stores are closing and businesses are flourishing online.

Fashion accessories add to our lifestyle, they make us smile and complement our look.
Photos for clothing accessories can include:
Hats

Ties

Scarves

Belts

Gloves

Watches

Eyeware

Wallets

Socks

Jewelry

Other items
Shooting any clothing accessory in a professional photo studio will increase the chances to be seen, stand out from the crowd and sell more items which is the main goal of a profitable business.
Going With an Apparel Photography Studio vs. DIY
There are tons of DIY product photography tips and tricks online for those who are just starting their new business and have a low budget. However, even if the results might look nice, they still can't compare with a professional clothing product shot.
Learning how to do everything alone in your business is time-consuming, and even if you get to learn how to do things on your own, it will lead to average results. Only when you focus on one thing you can have better results and expand your brand faster.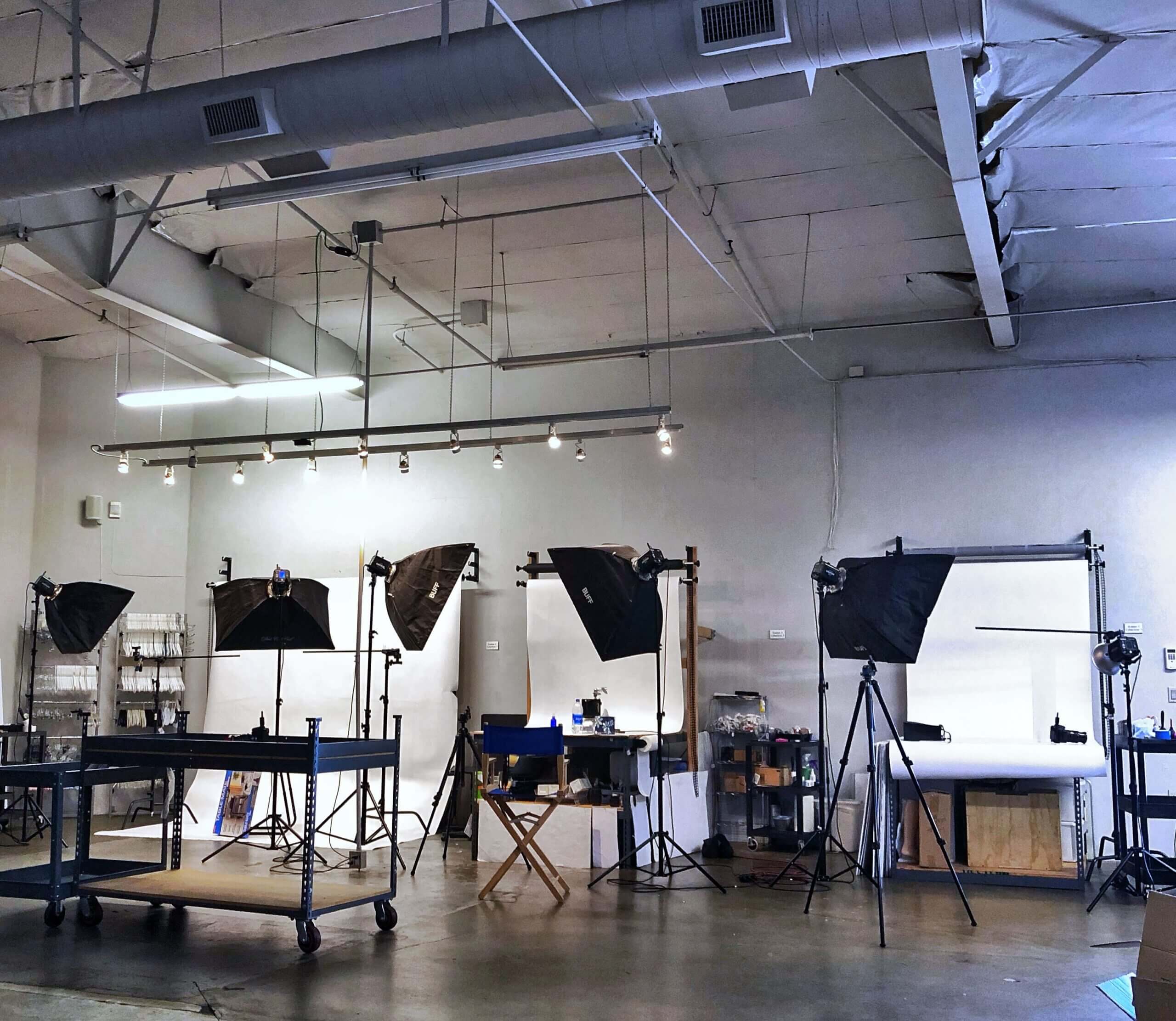 Clothing photographers specialize in just one thing, taking professional photos of clothes. They have years of experience photographing hundreds of different clothes. They also know how to use light and how it reflects on each clothing material.
You will always have a choice and a price to pay. You can either choose to do things on your own and sacrifice your time or focus on areas you can handle better and hire professionals to take care of the photography part for faster and better results.
Conclusion
Making your clothing products shine and showcasing the true value of your brand requires a skilled clothing photographer with the right experience.

This is why it's recommended to partner with a reliable clothing photography studio versus going DIY or using normal photography methods for taking product pictures.
If you want to learn more and get a quote for our clothing photography services contact us here.